Asphalt Modified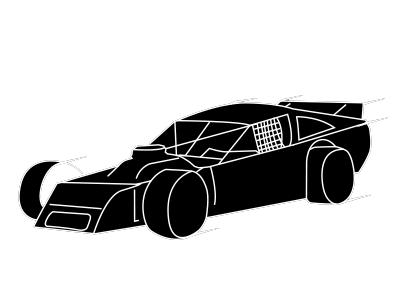 These modifieds are found mostly in the eastern half of the US. Both of the sanctioning bodies (NASCAR and ASA) listed here use the same rules, but do not race on the same tracks.

The cars are easy to identify. These modifieds sit on large slick tires that are exposed on all four corners of the car. The roofs of these cars are more rounded than the other types of modifieds, their bodies look somewhat squashed, and have large, 8-inch-high (200 mm), Lexan spoilers on the rear of the cars.

The driver sits on the left side of the car, and most of the time will have some type of small plastic windshield in front of him or her.