Sprint Cars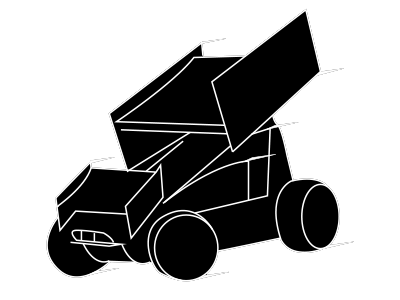 Sprint cars are high-powered race cars designed primarily for the purpose of running on short oval or circular dirt or paved tracks.
Typically they are powered by a naturally aspirated American V8 with an engine displacement of 410 cubic inches (6.7L) capable of engine speeds of 9000 rpm.
Depending on the mechanical setup (engine, gearing, shocks, etc.) and the track layout these cars achieve speeds in excess of 160 mph. A lower budget but likewise very popular class of Sprint cars uses a 360 cubic inch (5.9L) engines that produce approximately 700 horsepower.