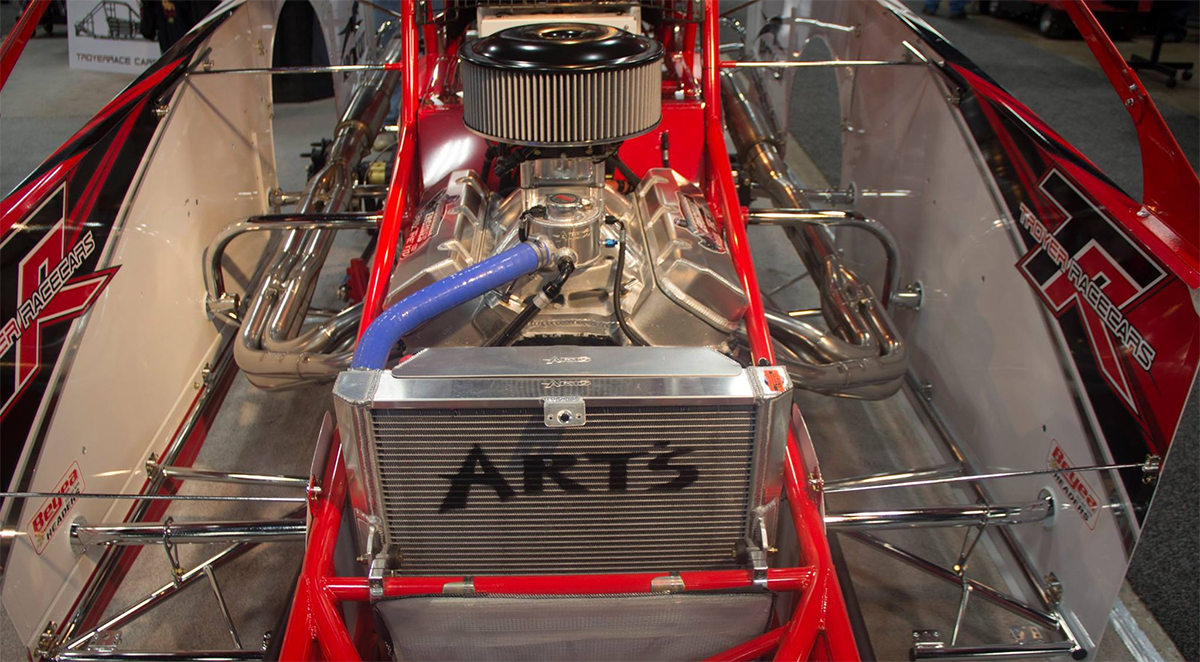 Finishing your system right:

Proper plumbing and proper hoses are very important to cooling. We strongly recommend our hose line kit, radiator installation kit, and expansion tank kit. When using our line kit you will need an air bleed fitting in your water pump, or new for 2016, a #4 hose from the water pump. (Page 18)
To finish off your cooling system you will need a recovery tank. A recovery tank is no longer just a catch can It is a very important part of the cooling system. We have increased our methods to relieve all the air from the system. Air in the system will create heat. (Page 8)
Here at Art's we are constantly working with our customer to have the most efficient cooling system available.
Components of a complete cooling system: Radiator, Fan Shroud, Core Saver, Blow Gun, Radiator Cap, Pressure Checker, Hose line kits, Radiator install kit, Expansion tank install kit, Air bleed fitting and a Recovery Tank


Cooling System Filling
1. Remove radiator cap & open air bleeds
2. Remove blue plug on top upper left of the radiator
3. Fill the system through the port in the radiator. Close all air bleed as it fills *(Top of water pump)
4. Once the radiator is full reinstall the blue plug
5. Continue to fill the system through the radiator cap till full
6. Start engine & hold RPM to 1500, any trapped air will work itself out
7. Install the cap & fill the recovery tank 1/3 full
8. When hot the recovery tank will be full, as it cools off it will recede, THAT'S IT!
...